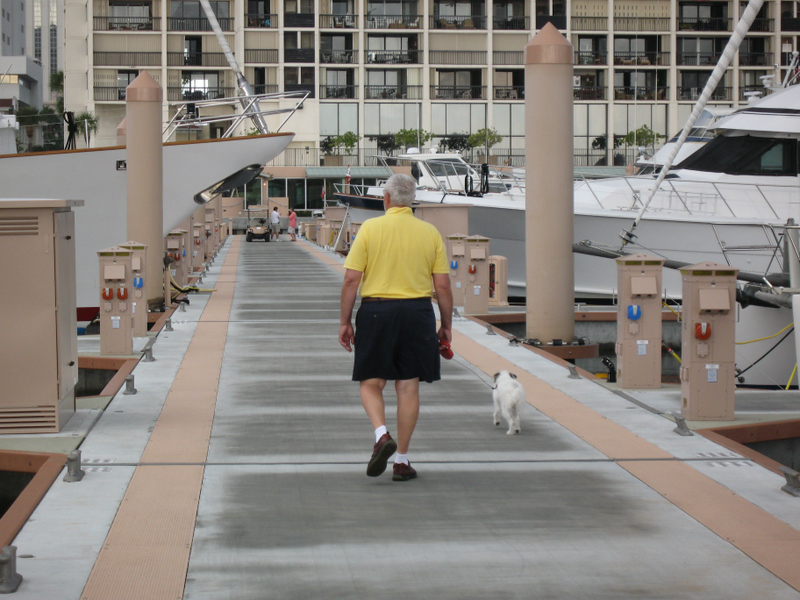 WEST PALM BEACH
Hey, what's not to like about this place? This brand new marina is state of the art and in a great location, that being West Palm Beach and Palm Beach. The waterfront on the West Palm Beach side is all new, beautifully landscaped and makes for a great walking path along the ICW. There are a multitude of restaurants and stores within walking distance.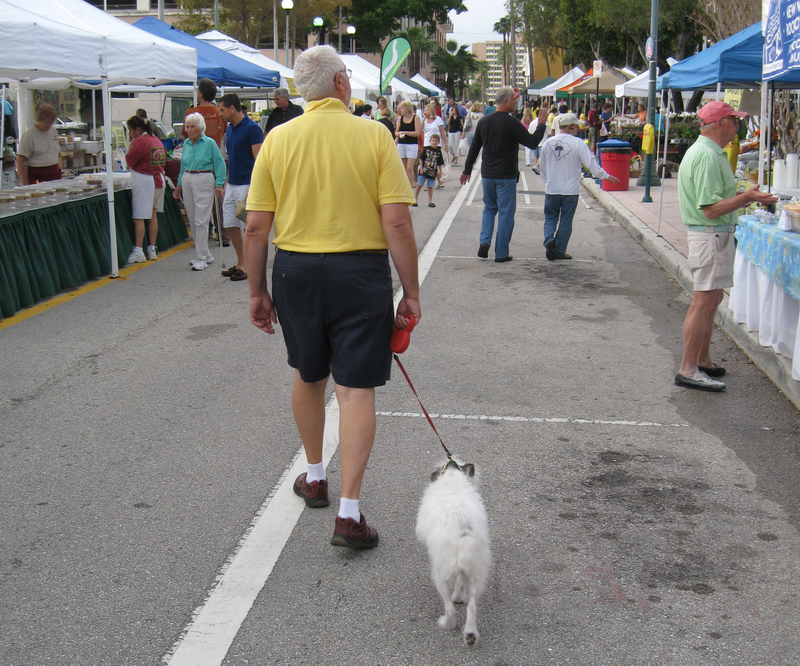 On Saturday there is the Farmer's Market (a dog friendly market) about 200 yards away from the docks and on several evenings there is live music to be heard, which can be good or bad.

LAND OF STRETCH FACES & Dogs
Just over the bridge is Palm Beach, a truly amazing place to visit. I call it the land of stretch faces, those of the rich and famous. It's a different breed over there, actually some look like a different species. Almost everyone has had a face and boob job and their clothes are impeccably expensive. Many are on the verge of not looking human, but on the verge of monster-like with frozen faces, big exploded lips, cheeks lumpy and full of butt fat and eyes and mouths weeping and almost impossible to close because they've been stretched to the max. The houses are as manicured and over done to. Some trees shaped to geometric perfect squares. I've never seen hedges and trees so trimmed and perfectly and some too so overly worked.
Even though they have everything you could imagine and all that money could buy, it's ironic that I've never seen so many grouchy stiff looking people. You can travel all over Florida you find friendly normal people but once you step over that bridge the most of them won't give you the time of day, no smile and never a friendly "hello". In fact many look like they have a permanent frown if you can see it beyond the frozen look of Botox. I guess all that money and expensive possessions doesn't make a person happy.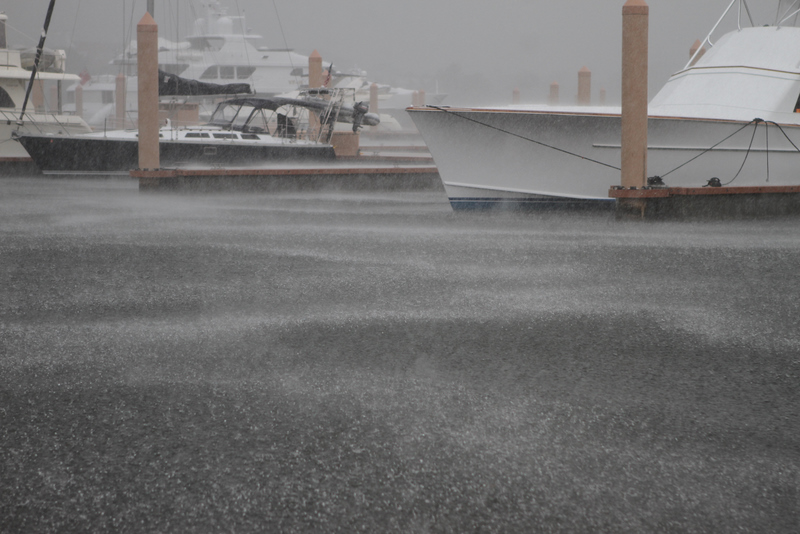 SERIES OF STORMS
We planned to use the marina as a base for four weeks. We had the car and were going to see some surrounding areas that we couldn't see by boat. Basically had no plans but to just enjoy what the area had to offer. It wasn't long before the series of storms began to arrive and the wind and cold never seemed to cease the entire four weeks we were there. Thank goodness we had a car as we would have been stuck on the boat incessantly. I can only think of one day that actually was barely comfortable enough to actually sit out on the back deck. That day even a manatee swam buy. I guess he decided to venture away from the power plant tempted by all the fresh green leaves that are dropped in droves from cold weather shock.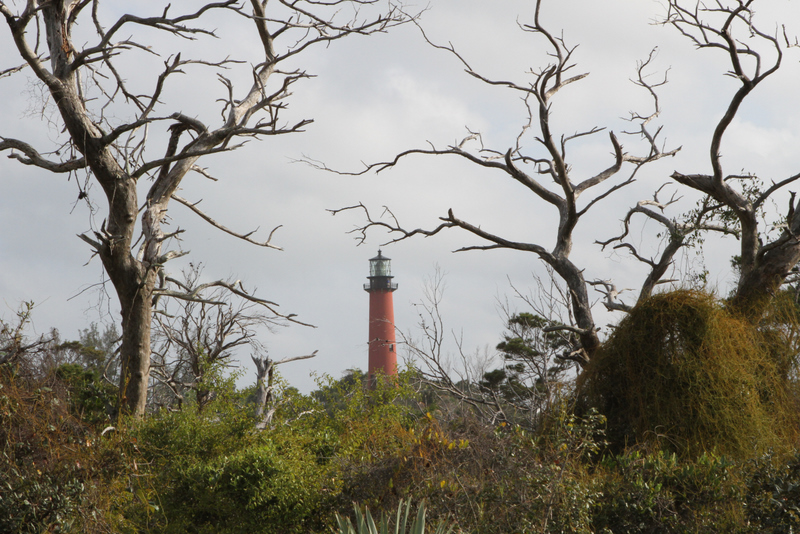 JUPITER
We drove up to Jupiter one day to see the wonderful lighthouse and have a fine seafood dinner. It seems we've been adding pictures to a growing collection of Florida lighthouses and Jupiter provided some good images.
WHERE TO GO?
We also spent time discussing where to cruise next. Some talk was of going down the St. John's River but the more we discussed the mileage involved, and the fact that we would have to cover more of the ICW, many, parts that we don't consider that interesting, and doing it twice was but a bit much. Also the fact that the river was 150 miles long and that means 150 miles back again, a total of 300 miles. I guess I could look at one side going down and the other side coming back. Humor aside we grew less and less interested.
One morning Larry brought up the Bahamas and said maybe we should go back again. I jumped at the idea. To see that turquoise water again, the charming colonial villages, those uninhabited beaches with white and pink sand as soft as powder, and colorful fish swimming beneath the boat was too hard to resist. So it was decided – TO THE BAHAMAS!
SO IT BEGAN…
So it began. Larry began the watch, and by that I mean watching for a weather window to head across the Gulf Stream to the West End of the Great Bahamas Island. We made a few trips to the grocery store loading up on some provisions and purchased some Bahamian charts and that was all the prep we did.
LOOKING FOR THE WINDOW…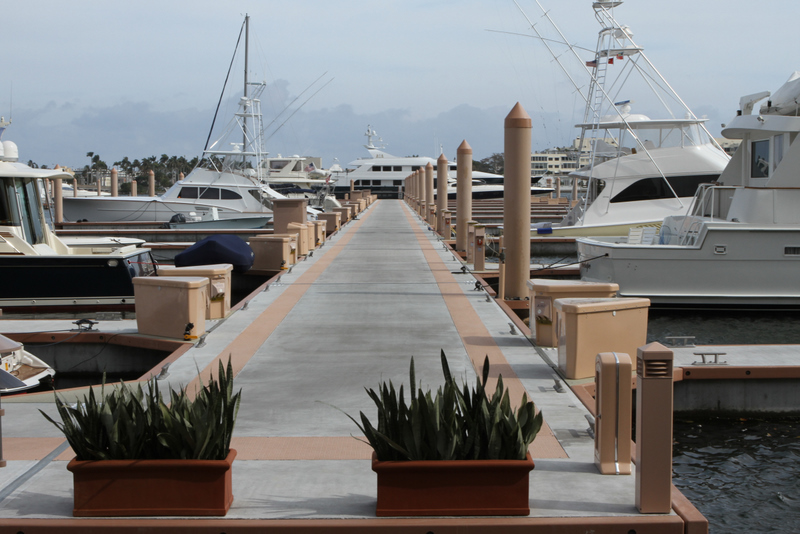 After three weeks at the marina, more and more slips started filling up. Some cruisers used the marina as a quick overnight stop on the way down the ICW and others used it as a permanent base during the "season". And then there were a few like us waiting now for the "window" to cross the Gulf Stream. Larry was looking for small waves, far apart and small winds from the south. That would be the ideal scenario.
ON THE DOCKS
In the meantime, we enjoyed watching the goings on of the area. One huge yacht that dominated the marina in size was owned we were told by the owner of the marina. When I googled the boat name the search said it was owned by the Chase family of Chase Manhattan Bank. The boat had a green hull and everything associated with the boat was green too.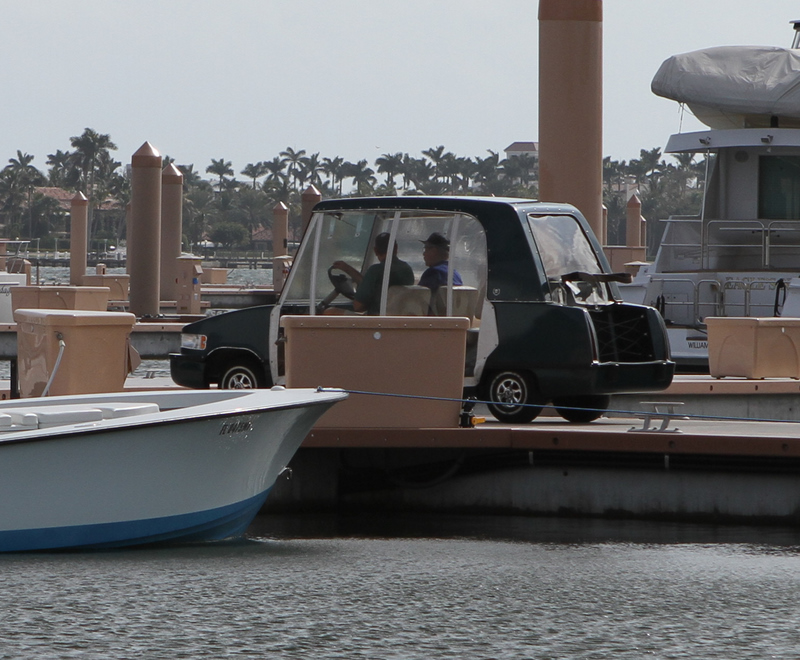 That included a green golf cart that chauffeured the owner back and forth from the boat to the parking garage where his green Lexus and driver waited. This was no ordinary golf cart but was customized to look like a Cadillac including an itty bitty Cadillac hood ornament on the hood. It was also had a zippered enclosure that came in handy for those many stormy, rainy days that we all endured. He had a personal staff that we lost count of, some would drive the golf cart, another would drive the green Lexus that he was chauffeured in to evening affairs, and the captain had his own little green golf cart, and then there was at one other SUV in the parking garage that was for crew. It was interesting to observe this lifestyle. It was much different from the rest of us at the docks.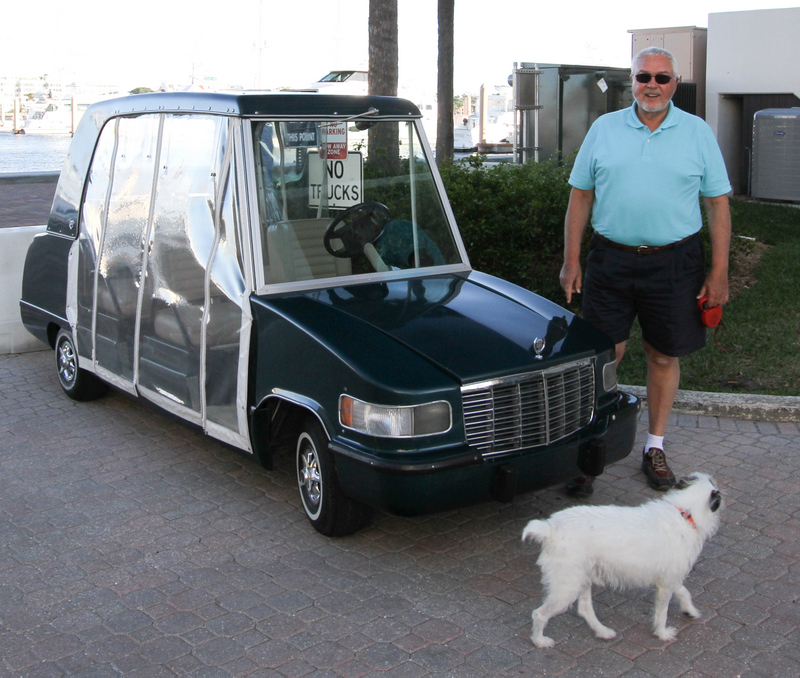 HAMBURGER HEAVEN
We enjoyed several of the restaurants nearby. I guess you just can't take the tastes out of simple people as we seemed to find ourselves always wanting to go back the Hamburger Heaven over in Palm Beach even though we had all sorts of fancy places to go. It was just the plain food that drew us there and it was easy and quick. It was a strange oasis in that island of the rich and famous. It's a place where everyone mixed together, no matter what your social status was. We all sat at the U-shaped counter facing each other. I think it was a break for some, a place where some could go without the pressure of dressing up and having perfect makeup. It was a place where their stiff lifestyle allowed them to let their hair down.
IT WAS TIME
The weather window for the crossing was on the horizon. People started talking amongst themselves on the docks. We call it "getting itchy". Soon those that had the same plans began to be friendlier with each other and soon you found the most unlikely partners for the crossing. Some were gathering on the cruiser's net too. Soon the day was decided and there must have been about 12 boats planned to go across the Gulf. Two from our marina and others from different locations, some from Fort Pierce, Stuart, and Miami and some anchored near Peanut Island.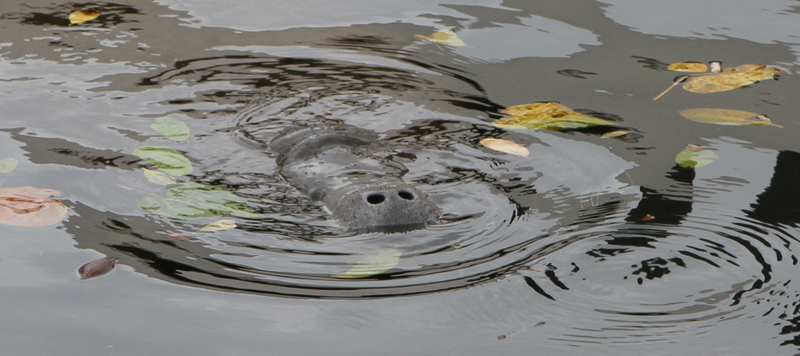 PARTNER UP FOR THE CROSSING
We were partnering up with a couple on a power cat a few docks down from us. They were from the Cape, a nice couple, he a former American Airline's pilot and she a nurse. We bonded and decided 9:00 would be a good time to leave the next morning. We were to get fuel first thing in the morning. The fuel dock opened at 8:00 AM and Final Approach, the power cat, needed get through the bridge opening at 8:45 AM. We should be fueled up and through the bridge by then. We will meet on the other side and begin our ride to the West end.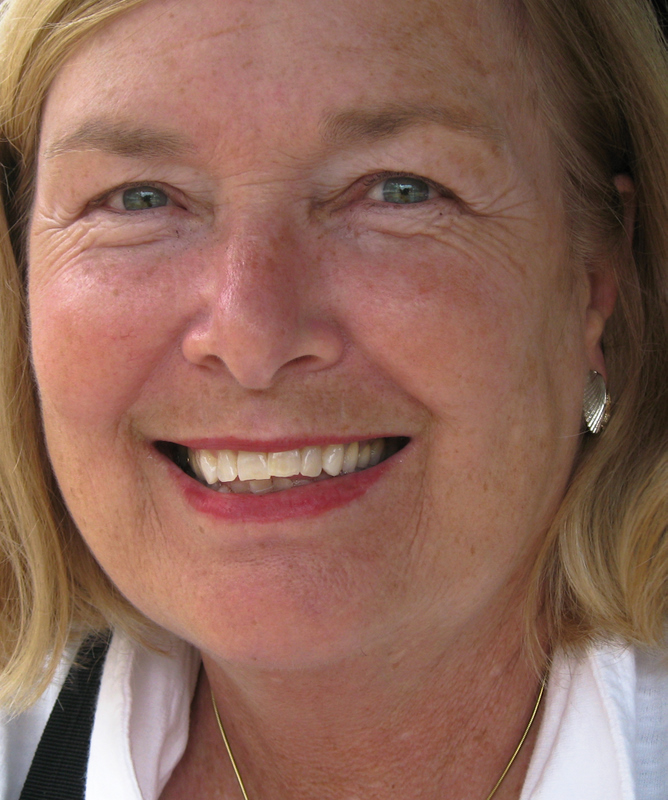 So tomorrow it is – TO THE BAHAMAS!
Some additional photos around west Palm
click to enlarge